Telephone advice

0808 800 0510

0808 800 0511
Telephone Helpline is open to incoming calls:
Monday – Tuesday 10am to 4pm
Wednesday – Thursday  10am to 12.30pm
Outgoing advice calls:
Monday – Thursday 10am – 4pm
Note: On the second Wednesday of the month the telephone helpline will be open to incoming calls from 1pm – 4pm and closed for the morning.
Other ways to get in touch and find advice…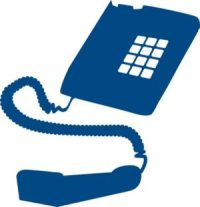 Find Us
We are the local Citizens Advice for the Stroud and Cotswold districts with offices in both Stroud and Cirencester and outreaches in local towns across both districts. We are finding more ways to reach out to people within our community. 
Details on where we are and when we are open can be found on our Find Us page.

Our Services
We provide a range of services for particular specialist issues such as help with preparing for Employment tribunals, Debt options, and Benefit appeals.
Our Story
We have been has been serving our community for over 80 years. We provide free, independent and confidential advice across the Stroud and Cotswold districts.
Fundraising News
We recently held fundraising events in Stroud and Cirencester…Read More…

Citizens Advice Stroud and Cotswold Districts welcome feedback and we have a complaint handling procedure to deal with any concerns. Please email info@ca-scd.org.uk to request a copy of the complaints leaflet to be either posted or emailed to you.