Being a volunteer with us
You will be part of a valued team and know that you are making a real difference in your community.
We have a diverse range of roles available that you
can choose to apply to. No experience is necessary, and we offer full support to help you develop your skills.
There are a variety of reasons why people volunteer with us:
To gain experience and skills for their CV or to develop confidence
To give something back to their community
To share their knowledge and skills to make a difference
To meet new people
Whatever your reason, you are most welcome to join us. No experience is necessary, and our team will support you right through your journey with us.
To find out more about volunteering, please contact us by email: training@ca-scd.org.uk.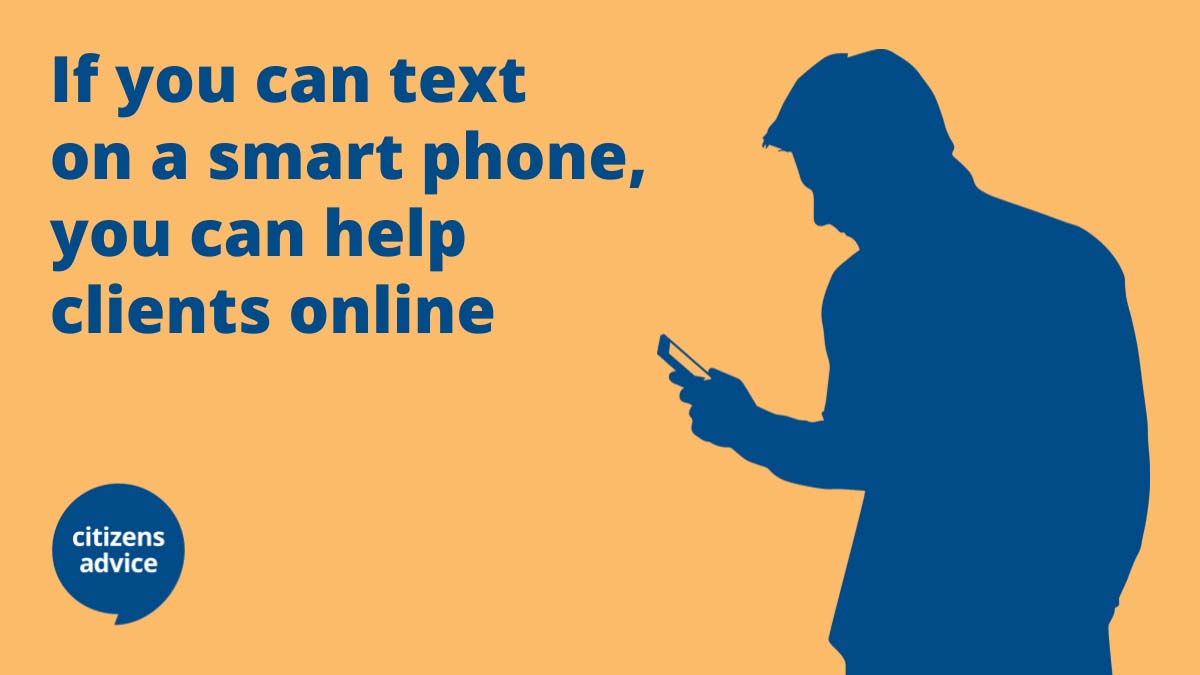 Diagnostic Advisers
Diagnostic Advisers carry out initial assessments with clients when they first contact the helpline, identifying next steps, emergencies and deadlines with the support of the Advice Session Supervisor. They provide basic advice, signpost/refer to external organisations and book appointments with Generalist Advisers according to the nature of their enquiry.
We offer free, flexible training, which is a mixture of group sessions, self-guided learning and on the job training. This is an exciting and dynamic role that gives you the chance to develop the skills and knowledge required to empower clients to resolve problems.
We are looking for people who can spare a minimum of 8-10 hours per week for at least 2 years and who are looking for an opportunity to take up new challenges.
Receptionists
Receptionists are the first point of contact for clients calling the helpline. It is currently a remote home-based role. As we begin to move back to office-based work, it will become a dual role, working with clients in the reception area alongside answering the helpline. We provide full training for the role and there is a regular commitment of 4 hours per week.
Fundraisers
Citizens Advice Stroud and Cotswold Districts Ltd is a local charity. We have a dedicated team who help with fundraising in a variety of ways including organising fundraising events, creating materials such as newsletters which can be used to raise our profile, help to explore other ways of fundraising either for specific things, or for ongoing running costs of the local Citizens Advice.
Do you love fundraising? If so, please get in touch.
A local volunteer's story
One of our volunteers shares what she gains from volunteering:
I applied for the adviser programme at Citizens Advice as I was looking for a challenging, interesting way to become more aware of, and get more involved in, local community issues. There are opportunities to get involved in local campaign issues and also to specialise in areas which really interest you. I find working with clients really rewarding; to help someone move forward with a problem (or more often, problems) which has caused them stress and/or hardship can be challenging but often results in a client who can move on with their lives knowing that there is a path to help with their problem.
The volume of information provided in the training programme has been at times daunting but is an essential introduction to the variety of work undertaken by CA. Underpinning this formal training is the support provided by session supervisors. Training is also provided in soft skills such as interview and research capabilities so there really are personal development opportunities no matter what your past professional experience. Having worked in a range of public and private sector organisations during my career, the CA adviser programme is one of the best training programmes I have come across. I trained with a really interesting, fun group of people.
In short, being a CA adviser is the challenging and rewarding role I was looking for.