Make a difference
Help us get people through the cost-of-living crisis
Citizens Advice Stroud & Cotswold Districts is a charity that helps people find their way forward. We're on the frontline of the cost-of-living crisis, and more people than ever need our support.
We provide free, confidential and independent advice to help people overcome their problems. We are a voice for our clients and consumers on the issues that matter to them.
We value diversity, champion equality and challenge discrimination and harassment.
As a charity, we can't do what we do without our amazing volunteers.
Being a Volunteer with us
We're an inclusive and welcoming organisation and we're here for everyone. If you have four to eight hours a week to give, we'd love to hear from you.
We value all experiences and backgrounds and need a mix of skills to deliver our services. We provide full training for all roles, and our volunteers find their time with us enjoyable and rewarding.
You will be part of a valued team and know that you are making a real difference in your community.
We have a diverse range of roles available that you can choose to apply to.
There are a variety of reasons why people volunteer with us:
· To gain experience and skills for their CV or to develop confidence
· To give something back to their community
· To share their knowledge and skills to make a difference
· To meet new people
Whatever your reason, you are most welcome to join us. No experience is necessary, and our team will support you right through your journey with us.
To find out more about volunteering, please contact us by email: training@ca-scd.org.uk
Adviser
Our advisers help people online, over the phone or face-to-face to explore their problems and help them move forwards.
We're seeing more and more people coming to us for help with the cost-of-living crisis, needing our support with managing energy costs, budgeting and debts. Here are some of the types of advice we give:
· Benefits
· Debt and money
· Housing
· Work
· Energy
· Immigration
· Family
All of our advisers are volunteers; they give their time for eight to ten hours per week, either as one full day or two half days. You are not required to have any previous experience as we will give you full training for you role.
For the first six months, you will be part of our training programme, learning the ropes in a group with other trainees. You will get familiar with Citizens Advice, our ways of working and how we give advice as well as with the various enquiry areas (benefits, employment etc.). You will gain confidence in extracting information and researching issues through giving email advice before observing and then slowly taking part in delivering telephone and face-to-face advice. You will be supported throughout by our Learning & Development Officer and then later by the Advice Session Supervisors.
You don't need specific qualifications or experience, but you'll need to:
● be friendly and approachable
● be non-judgmental and respect views, values and cultures that are different to your own
● have good listening skills
● have excellent verbal and written communication skills
● have good maths skills
● have good IT skills and the ability to use email, Word and other applications
● be able to understand information and explain it to others
● be willing to learn about and follow the Citizens Advice aims, principles and policies, including confidentiality and data protection
● be willing to undertake intensive training for your role, and to keep up your skills through continuous learning
We ask for a commitment of 8 to 10 hours per week during the training (in person training sessions are held in the Stroud office every Wednesday, 9.30 am to 1 pm) and beyond, for a minimum of two years.
We are now recruiting for our next training cohort starting in January 2024. Please have a look at the Adviser Role Description Jan 24. We'll send out application forms to those who have attended an information session or who have had an informal chat with us.
For more information and to meet us
We require any applicant to either attend one of our information sessions or have a 1:1 meeting/telephone conversation with our learning & development officer (if you cannot make either of the sessions) before applying so that you can get a clearer idea of what is involved, especially in terms of training and commitment.
To have an informal chat about the role, please contact us via training@ca-scd.org.uk or 01285 425543 for more information.
Administration/Triage Assistant
You will provide a professional welcome to callers at the door of our Stroud or Cirencester offices. You will triage callers without an appointment – identifying emergencies and providing information and signposting to other agencies when needed (no advice giving involved). You will also undertake a wide range of administrative tasks, including contacting clients by telephone and text, and handling inward and outbound post.
You must be computer literate but full training in triage and our IT systems will be given. The role requires a regular commitment of 8-10 hours per week. To learn more about what's involved, contact training@ca-scd.org.uk
Receptionists
Receptionists are the first point of contact for clients calling the helpline. The role is based in either our Stroud or Cirencester office and involves answering the helpline as well as working with clients in the reception area. We provide full training for the role and there is a regular commitment of 4 hours per week. To learn more about the role, contact training@ca-scd.org.uk
Fundraisers
Citizens Advice Stroud and Cotswold Districts Ltd is a local charity. We have a dedicated team who help with fundraising in a variety of ways including organising fundraising events, creating materials such as newsletters which can be used to raise our profile, help to explore other ways of fundraising either for specific things, or for ongoing running costs of the local Citizens Advice.
Do you love fundraising? If so, please get in touch on info@ca-scd.org.uk
Research and Campaigning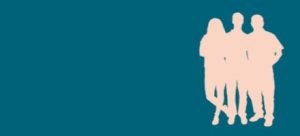 Are you interested in helping Citizens Advice change the policies and practices that make life difficult for so many people?
Our local Research and Campaigns Group uses the evidence gathered by the Stroud and Cotswold advisors to gain insights into issues which are causing particular problems in our area. They use this information to produce reports and to campaign locally by contacting policy and decision makers, such as MPs and local councillors. They also attend local meetings to discuss issues with relevant organisations and companies to persuade them to improve their services.
No particular skill or experience is required; just a desire to influence change and get a fairer deal for everyone.
If you are interested in joining the Stroud and Cotswold District Research and Campaigning Group please contact us on info@ca-scd.org.uk
A local volunteer's story
One of our volunteers shares what she gains from volunteering:
I applied for the adviser programme at Citizens Advice as I was looking for a challenging, interesting way to become more aware of, and get more involved in, local community issues. There are opportunities to get involved in local campaign issues and also to specialise in areas which really interest you. I find working with clients really rewarding; to help someone move forward with a problem (or more often, problems) which has caused them stress and/or hardship can be challenging but often results in a client who can move on with their lives knowing that there is a path to help with their problem.
The volume of information provided in the training programme has been at times daunting but is an essential introduction to the variety of work undertaken by CA. Underpinning this formal training is the support provided by session supervisors. Training is also provided in soft skills such as interview and research capabilities so there really are personal development opportunities no matter what your past professional experience. Having worked in a range of public and private sector organisations during my career, the CA adviser programme is one of the best training programmes I have come across. I trained with a really interesting, fun group of people.
In short, being a CA adviser is the challenging and rewarding role I was looking for.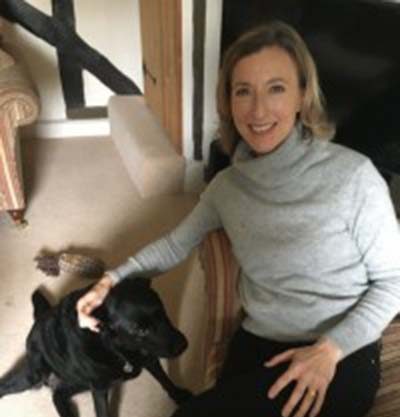 Valuing inclusion
Our volunteers come from a range of backgrounds and we particularly welcome applications from racially minoritised people/people of colour, disabled people, people with physical or mental health conditions, LGBTQ+ and non-binary people.
If you are interested in becoming an adviser and would like to discuss flexibility around location, time, 'what you will do' and how we can support you please contact us.